Earth Allegiance Kraft Postcard
$6.00
Description
Description:  Earth Allegiance Kraft 5×7 Postcard on 100% recycled content.  Discounts for bulk/classroom use.
Front EA Block Print Design: I pledge Allegiance to the Earth
Back:  Printed Postcard Template.
© 2021 All content copyright Living Sky Foundation. All Rights Reserved. Please contact in writing for use or permissions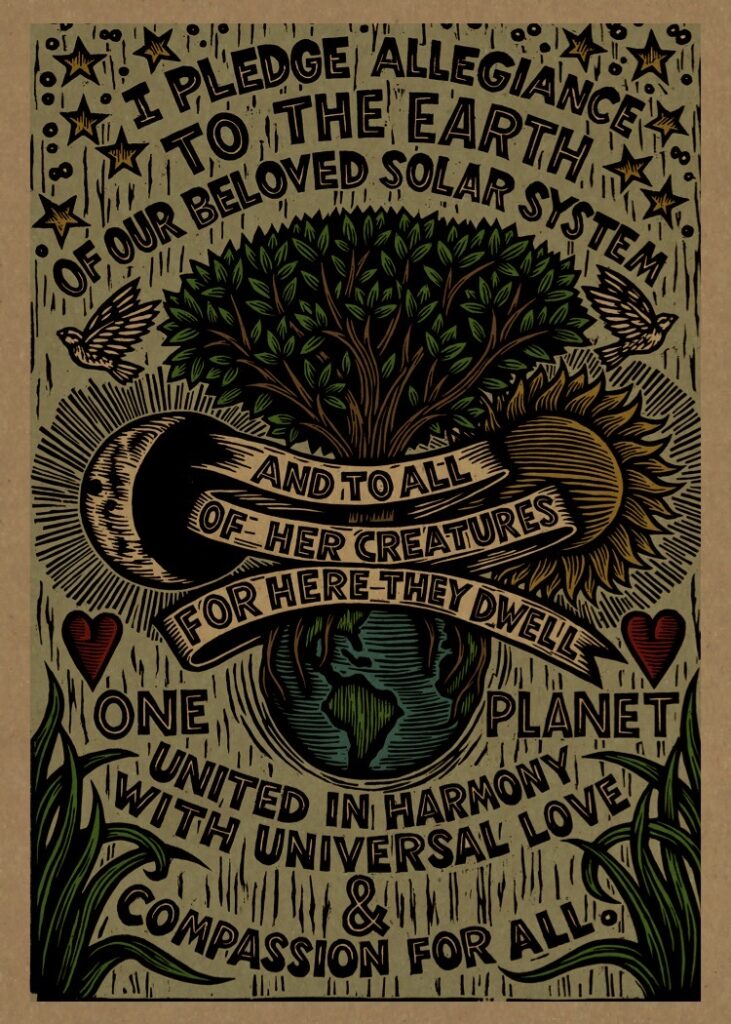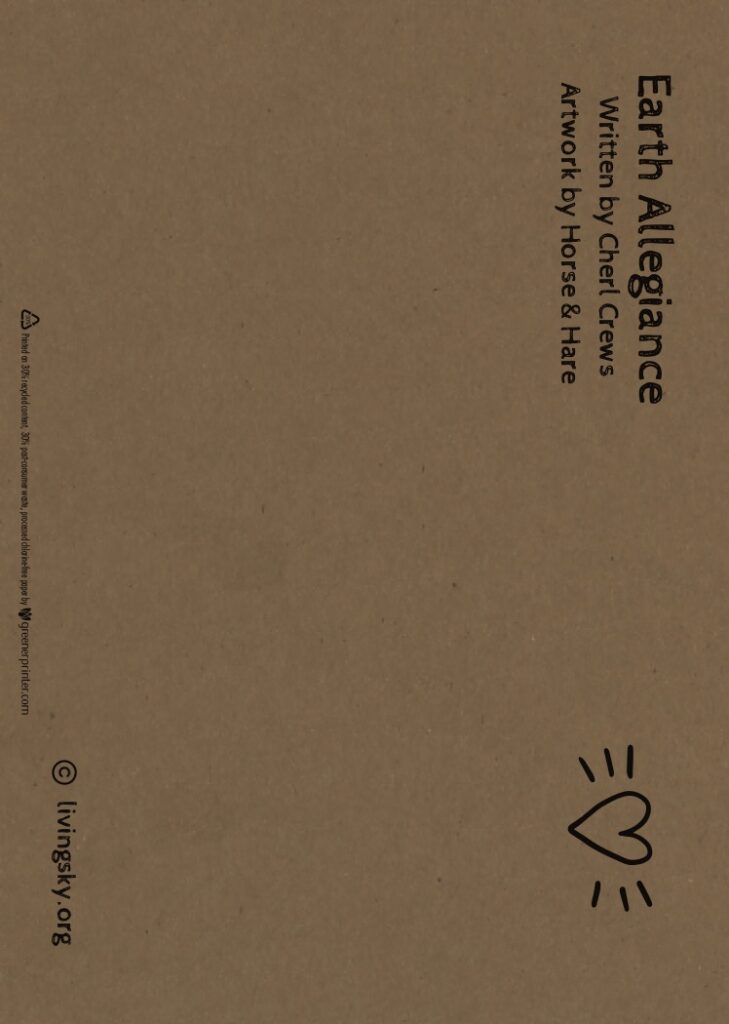 Only logged in customers who have purchased this product may leave a review.