Earth Allegiance Commemorative Print
$35.00
Description
Earth Allegiance Commemorative Print
Product Details: 19 x 12′ Earth Allegiance Block Print (two-sided) on Eco-friendly Hemp Heritage 70 lb  Paper Printed by Green Field Paper.  Composed by Cherl Crews.
Text on front: I pledge allegiance to the earth of our beloved solar system, and to all her creatures for here they dwell, one planet, united in harmony, with universal love and compassion for all.
International shipping costs may apply
.
© 2021 All content copyright Living Sky Foundation. All Rights Reserved. Please contact in writing for use or permissions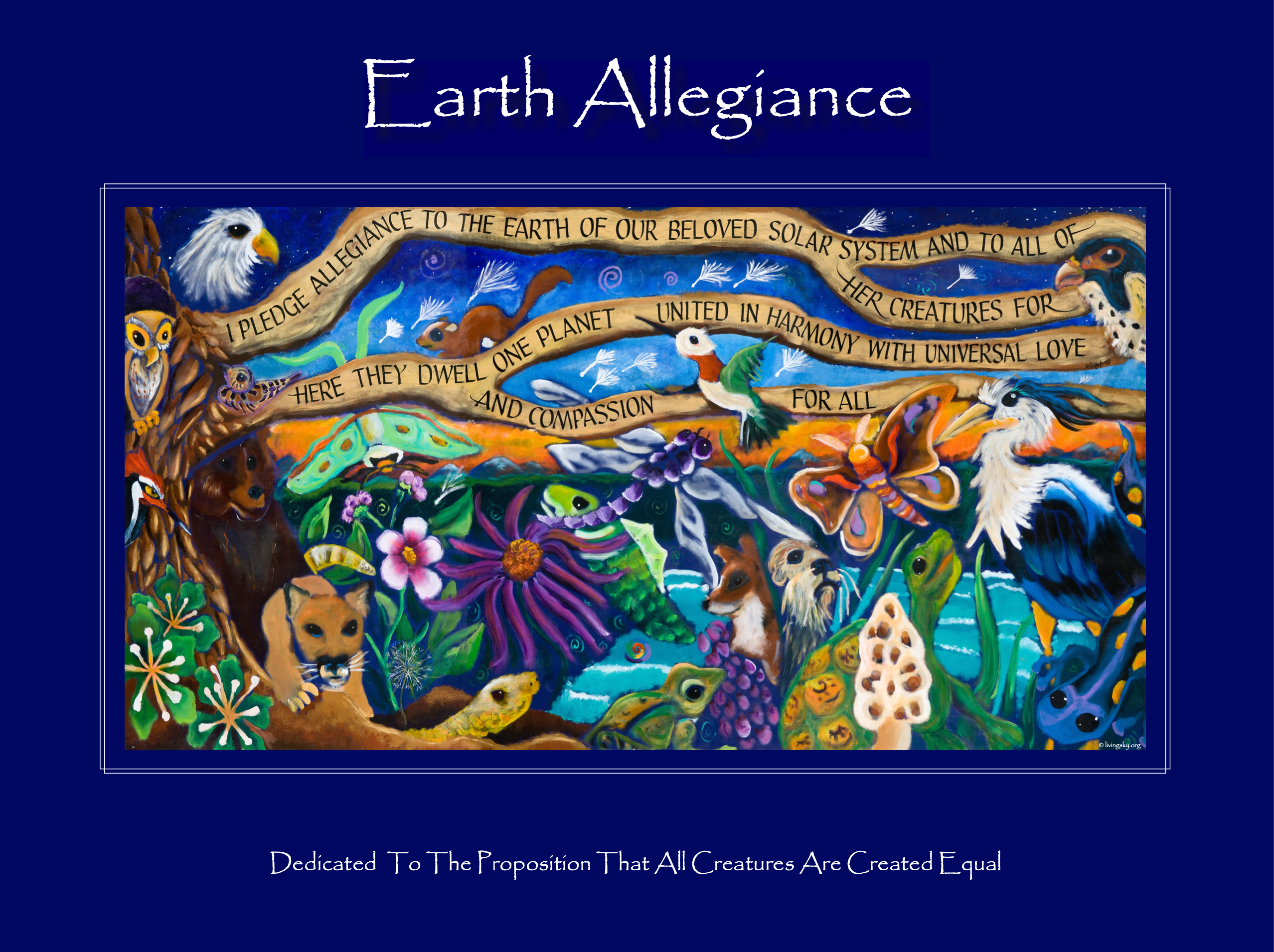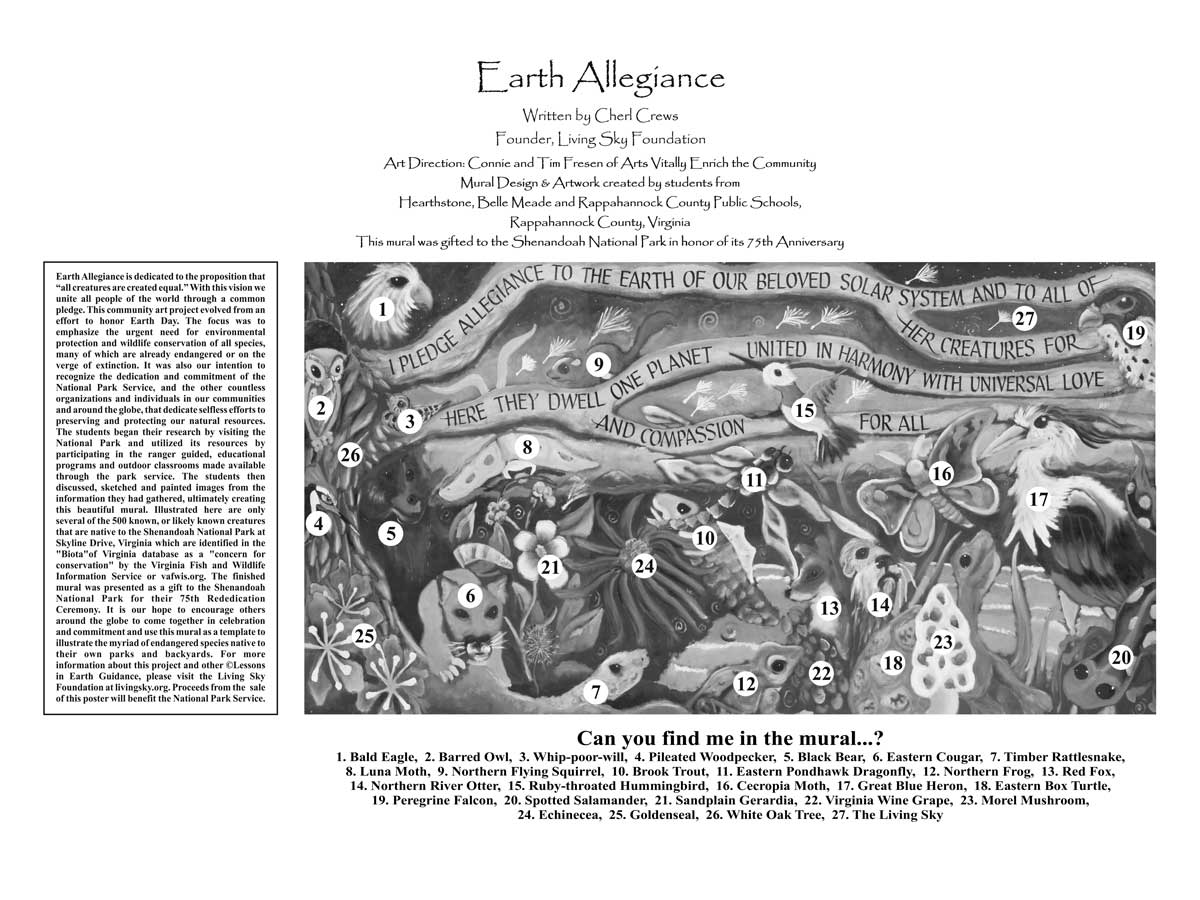 Only logged in customers who have purchased this product may leave a review.